Check out what's happening at FortePiano Studio!
March News & Highlights!
Friday, March 13, 2020 by Kara Myers | news
Wow, it's been a busy couple months! We've had five group classes, completed the annual Morning Practice Challenge (scroll down for the winner list!), welcomed three new students - Diane, Danae, and Livy - and are halfway through preparing for our YouTube recital! Everyone has been composing an original piece based on two rhythmic motives and a scale of their choice. After notating their compositions, students are practicing them until they're ready to record, hopefully in the next couple weeks!
Congratulations to Livy, winner of our Morning Practice Challenge, who practiced a total of 292 morning minutes in one week! Runners-up were: Frankee (250 min), Abby (185 min), Audrey (158 min), Shiloh (152 min), Arya (148 min), Calie (115 min), and Danae (71 min). I'm so proud of all of you!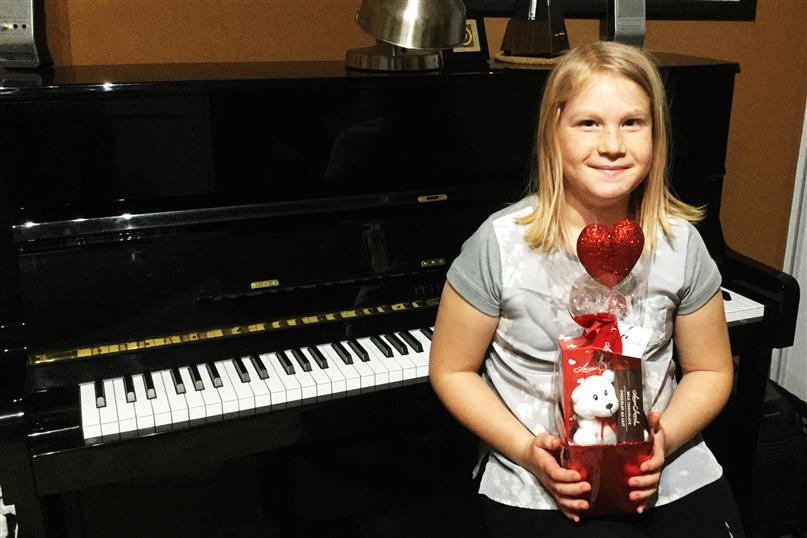 Lastly, parents, keep an eye out for your child's annual piano progress report. I've finished writing them and will send out next week. Parent-teacher interviews will follow the week of the 23rd-27th. Look forward to chatting with you then!