Check out what's happening at FortePiano Studio!
Favorites of the 2022 YouTube Recital!
Monday, April 11, 2022 by Kara Myers | news
Hi wonderful people!
After over a week of voting, we finally have the results in for our most-voted videos of 2022!
Best Lyrics Category Winner: Abby
Catchiest Melody Category Winners: Jesse and Kayden
Runners-up: Abby and Tyler
Most Heartfelt Category Winners: Isabella and Katalina
Runners-up: Abby, Hannah, and Maya
Most Fun and Upbeat Category Winner: Kayden
Runner-up: Maya
Most Original Winner: Abby
Runner-up: Maya
Thanks to everyone who participated, and congrats to the winners and runners-up!
Kara
Congratulations to Charles and Abby!
Tuesday, April 5, 2022 by Kara Myers | news
Hey everyone,
Thanks to everyone who voted in the YouTube Recital this week! Keep the votes coming, I'll be announcing the winners soon! I was going to announce them this Friday, but I've decided to give everyone one more weekend to watch the recital and get their votes in, so the winners will be announced next Monday instead.
A big congrats to Charles and Abby for their First Class Honors performances of "Mr. Blue Sky" and "The Nightingale", respectively, at the 2022 Highwood Festival. Their moms were kind enough to record their performances and send me the videos, so if you're interested be sure to check them out below!
Have a great week!
Kara
End of the year!
Wednesday, December 15, 2021 by Kara Myers | news
Can you believe we're already wrapping up 2021? Maybe it was just me, but it felt like it just whizzed by! I probably say that every year. 😋
The students of FortePiano Studio capped off the holiday season with a recital hosted by the legendary Irene Besse herself, at Michael Lipnicki's Fine Pianos. They gave us the rare privilege of playing on a $250 000 9 foot Bechstein grand!
It was so nice to be able to host a live event again, even if numbers were limited. Our last in-person recital was two years ago, in December 2019, before most of us had any idea of the chaos that was about to unveil. I must say that the events of the last 24 months have been humbling, and have taught me to be very appreciative of the things I once took for granted. Things like performing for my lovely studio!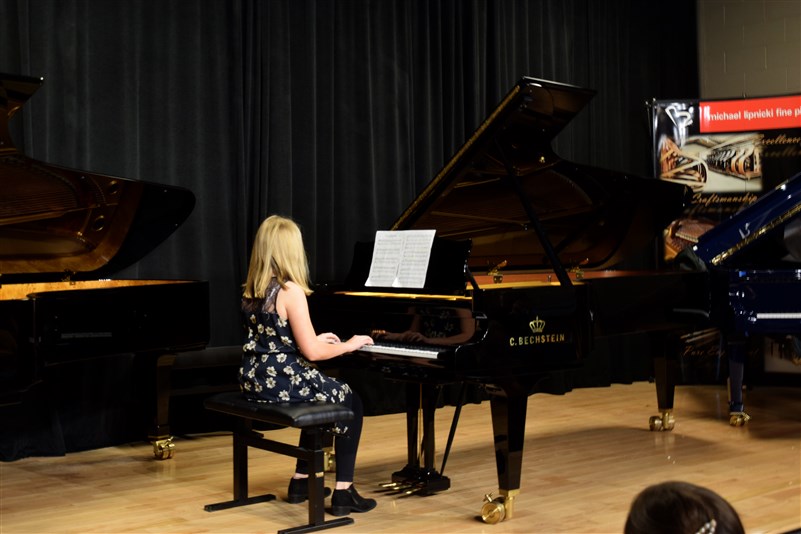 Calie performed two selections: "Carol of the Bells" and "It's Beginning to Look a Lot Like Christmas"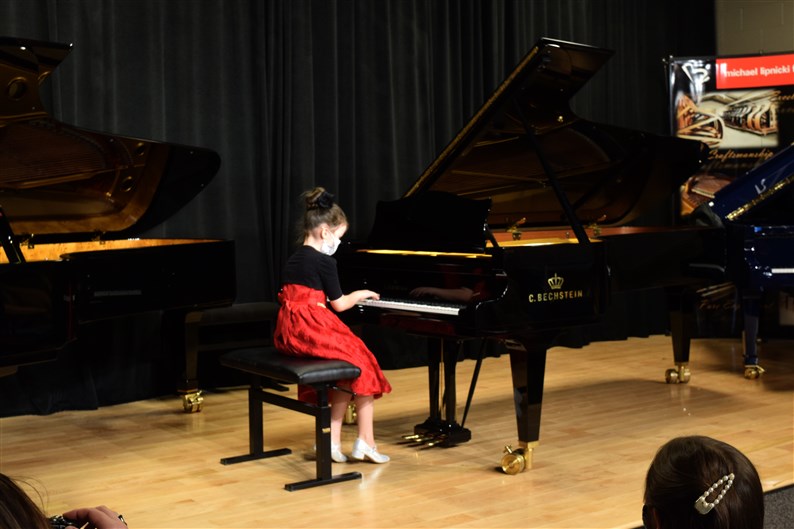 Julianna performed "Angels We Have Heard On High" for her first-ever live recital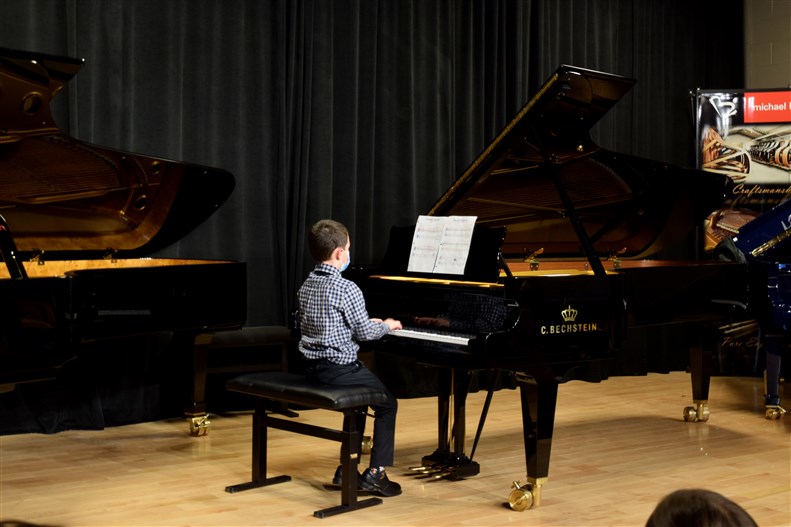 Tyler's "Rockin' Around the Christmas Tree" had us all tapping the beat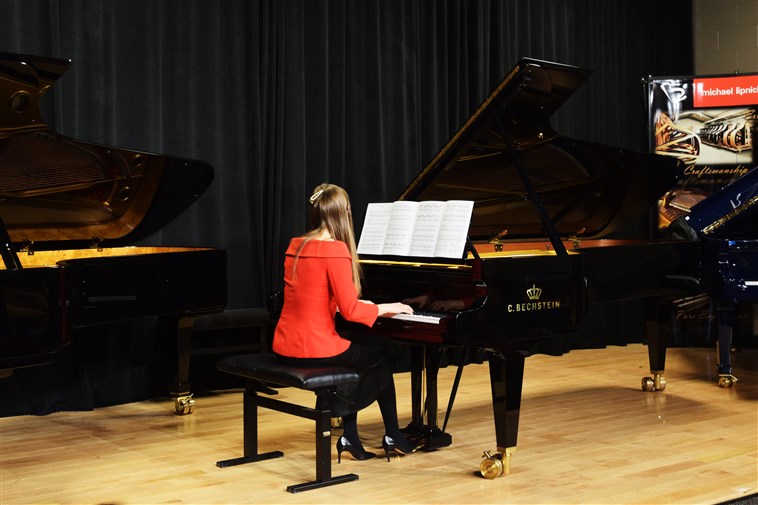 Ms. Kara chose George Winston's arrangement of "Carol of the Bells", from his "December" album
With our recital completed, we're enjoying a week of unwinding with games and activities, joined by my students' amazing parents. We're in the middle of our annual Holiday Name That Tune! contest, and I'll be sure to update this post at the end of the week when we have our winners.
---Update---
Congratulations to the following parent-student duos who each scored the highest possible score in our Holiday Name That Tune! contest. You really know your Christmas carols!
Julianna & Nana
Calie & Alana
Charles & Joanne
Tyler & Renee
Arya & Catherine
Willow, Zephyr, & Barb
Maya & Kelly
Merry Christmas everyone!