Check out what's happening at FortePiano Studio!
Awards and certificates!
Friday, October 13, 2023 by Kara Myers | awards
A big congrats to Maya (pictured below wearing the Beethoven wig), who has been awarded the gold medal of achievement from Conservatory Canada for receiving the highest mark in the province for her Level 2 exam last year! Maya worked extremely hard to prepare for this exam and her efforts certainly paid off!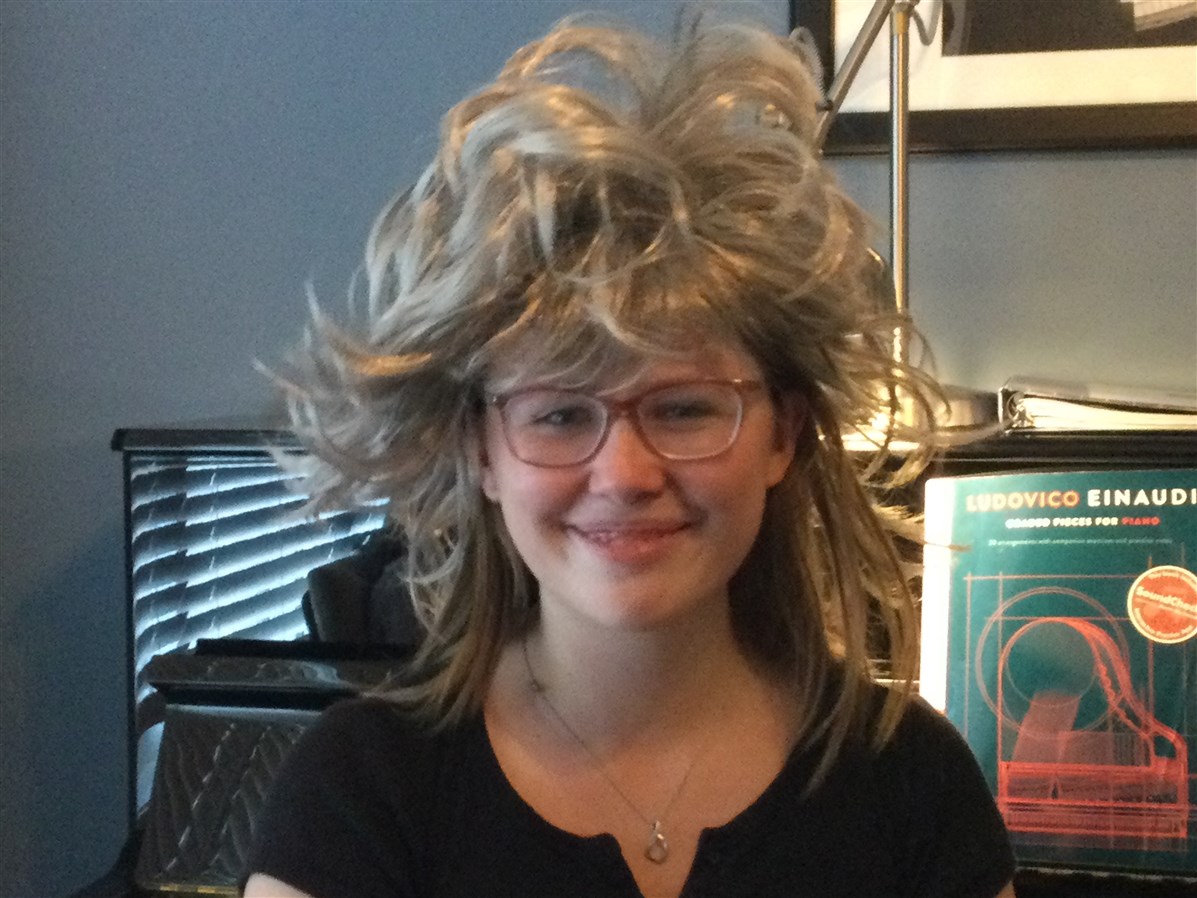 Also congrats to Charles M. and Katalina! (also pictured below in the Beethoven wig) Both entered the Alberta Piano Teacher Association's Composition Competition this year, and although they didn't win, received participatory certificates and $10 gift cards! Keep that in mind, students, for our annual composition project coming up in January!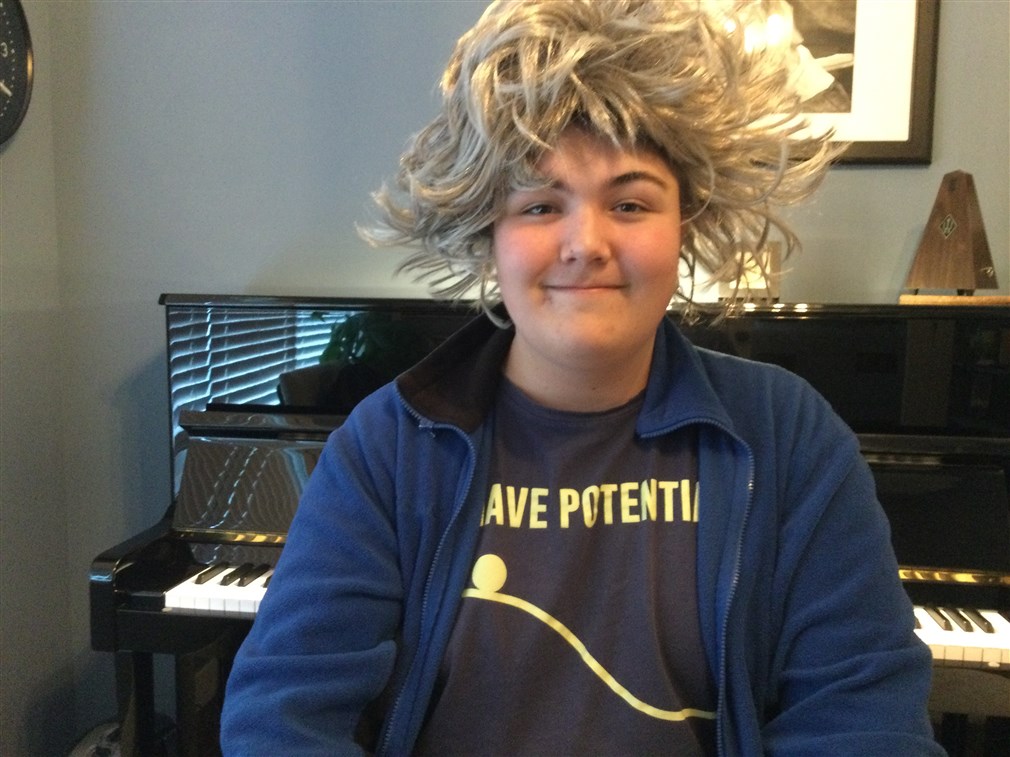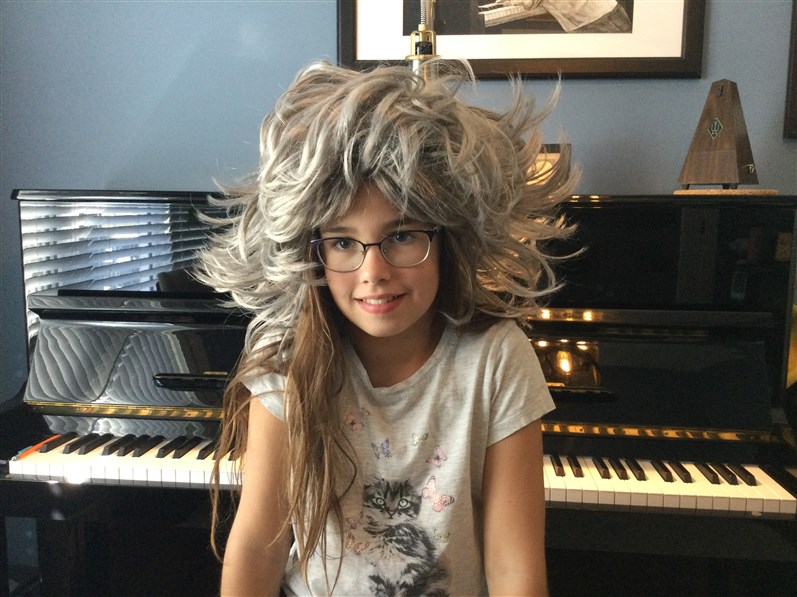 Winners of the Summer Bingo Challenge!
Friday, September 15, 2023 by Kara Myers | challenges
Congratulations to the winners of the 2023 Summer Bingo Challenge!
Katalina Leasak, 1st place
Prize: $10 Amazon gift card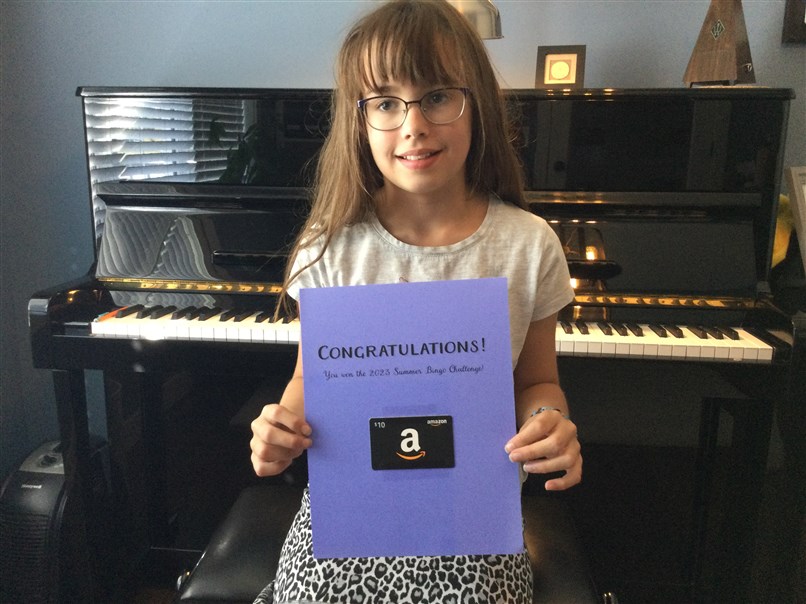 Jesse Wilson, 2nd place
Prize: piano T-shirt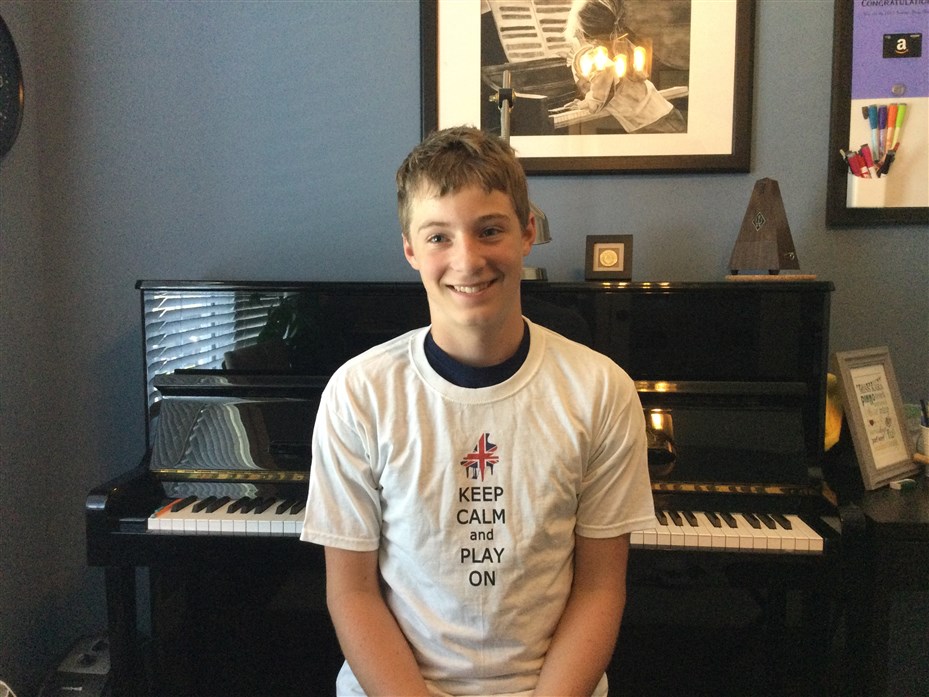 How's the Summer Bingo Challenge going?
Tuesday, August 1, 2023 by Kara Myers | challenges
Hi everyone,
Hope you're having a fantastic summer! Just a reminder to complete at least 1 row of your Summer Bingo Challenge for $10 Bachs when you get back to the studio!
Aria knocked off two boxes in one with her Father's Day composition, which she is playing on a public piano:
Cheers!
Kara