Check out what's happening at FortePiano Studio!
Carols of Christmas Highlights
Sunday, December 18, 2022 by Kara Myers | news
Merry Christmas everyone!
Congratulations for your beautiful performances in our "Carols of Christmas" Recital on December 9! We had a great mix of pieces and a wonderfully enthusiastic audience. Thanks again to Michael Lipnicki's Fine Pianos for providing the venue and Irene Besse for volunteering her time to host. You guys are amazing!!
Here are some photo highlights taken by my hubby Ben. If you would like to view the whole collection, let me know in the next week and I'll send you on the link on Google Drive. I'll delete them from there next Friday so don't delay!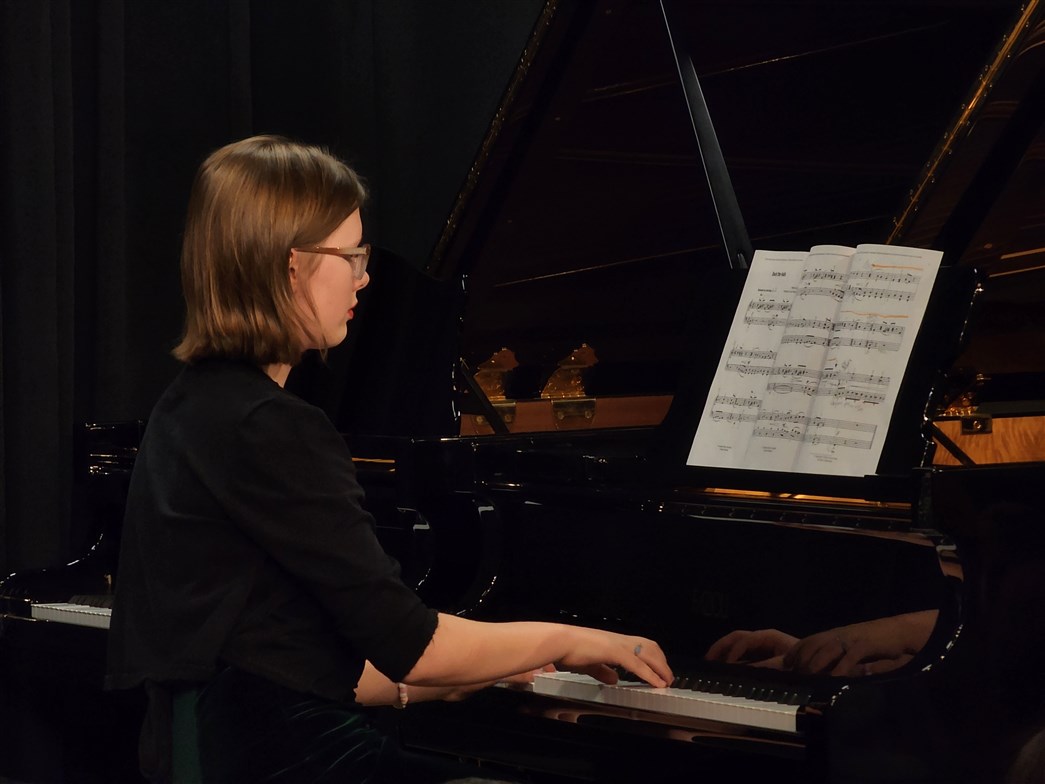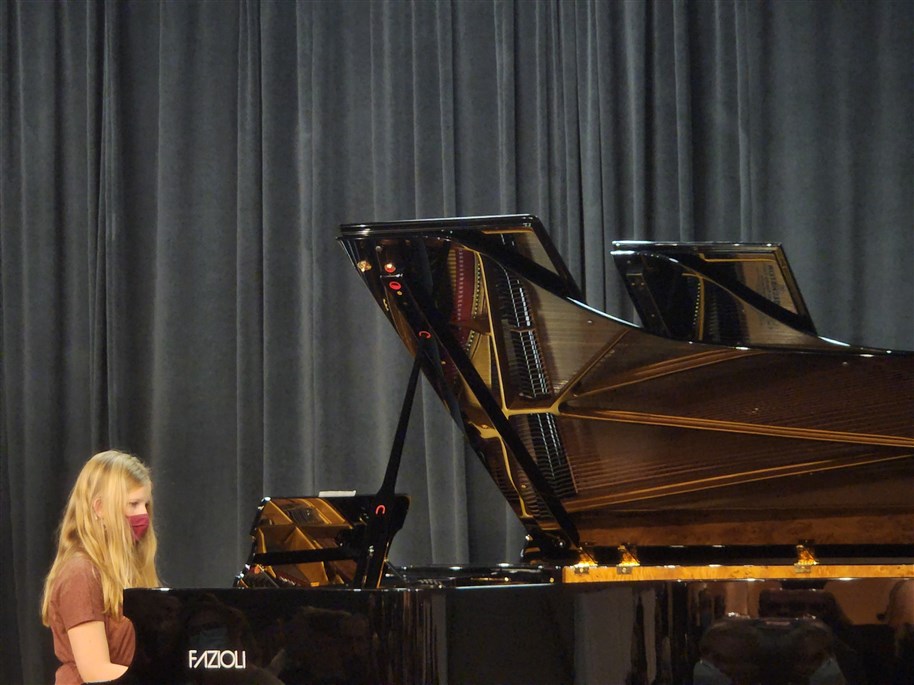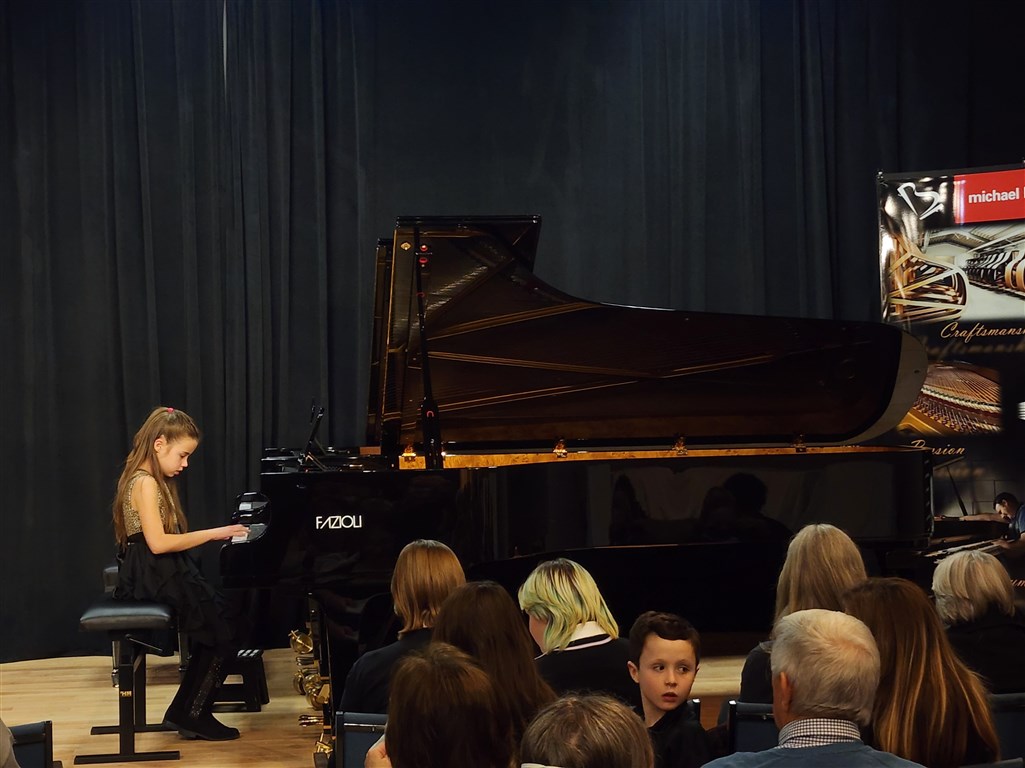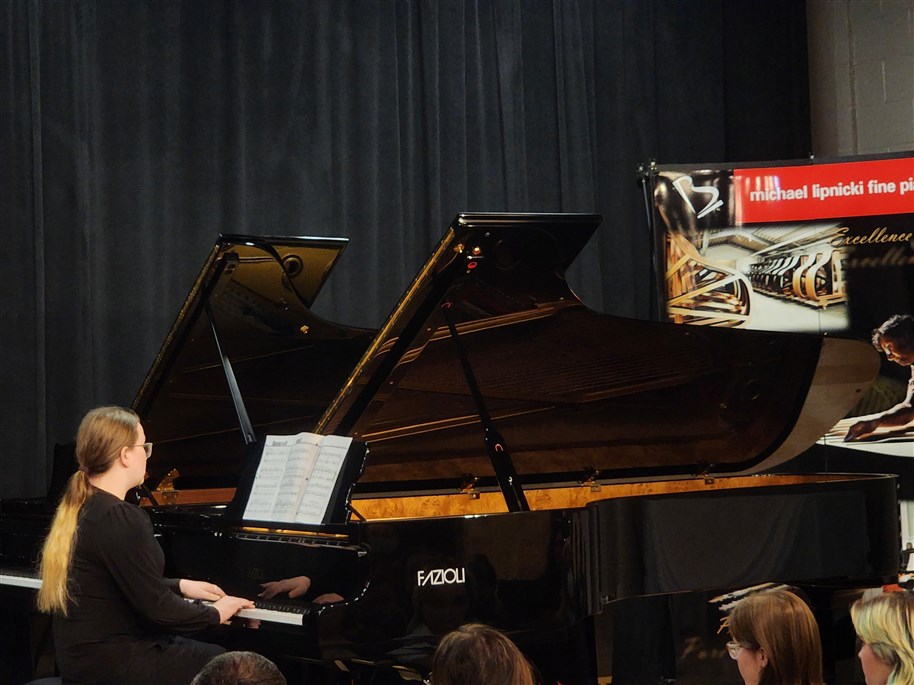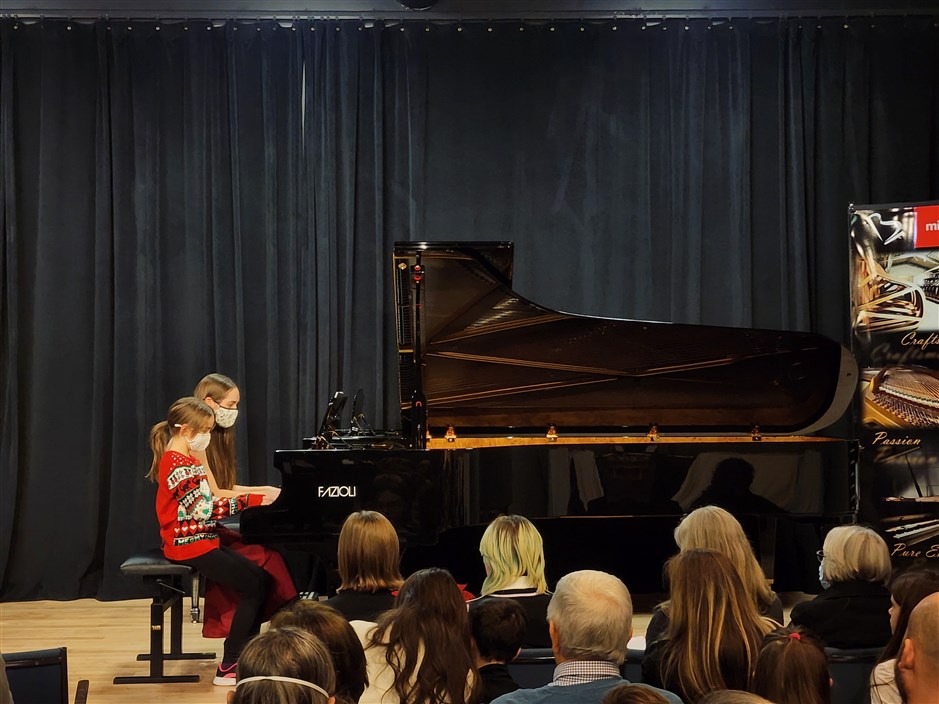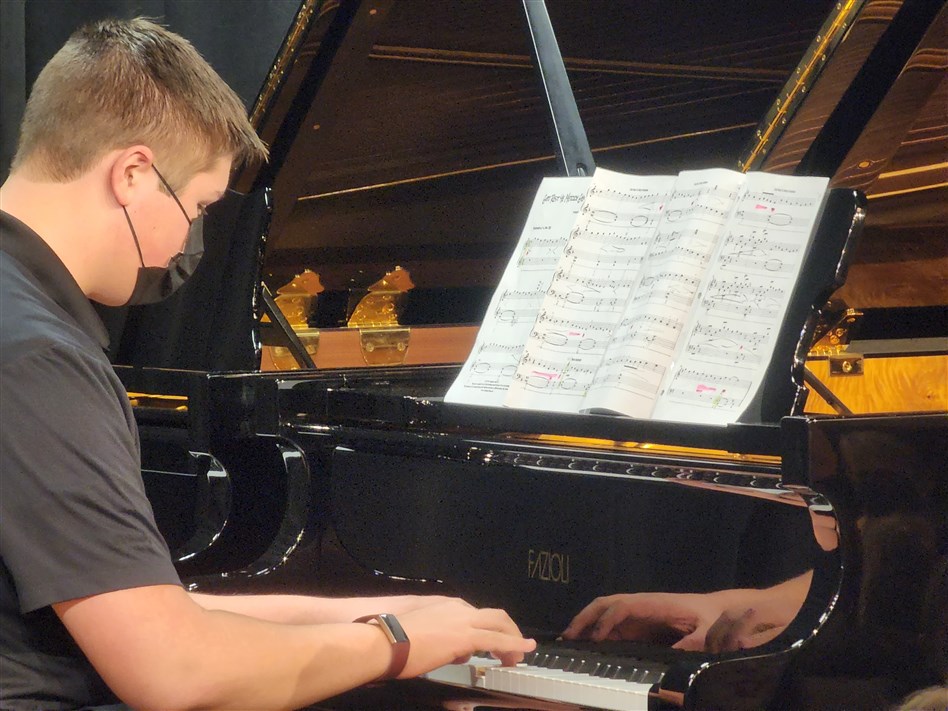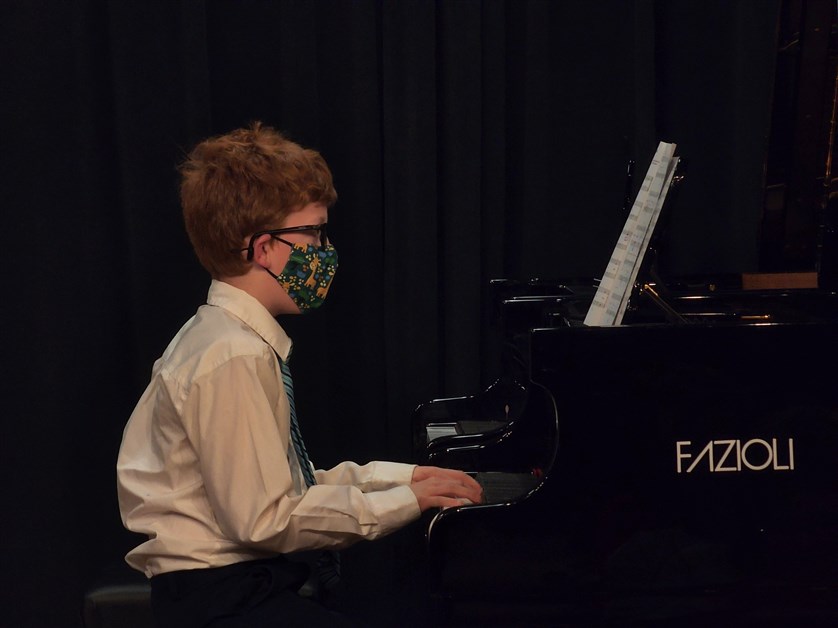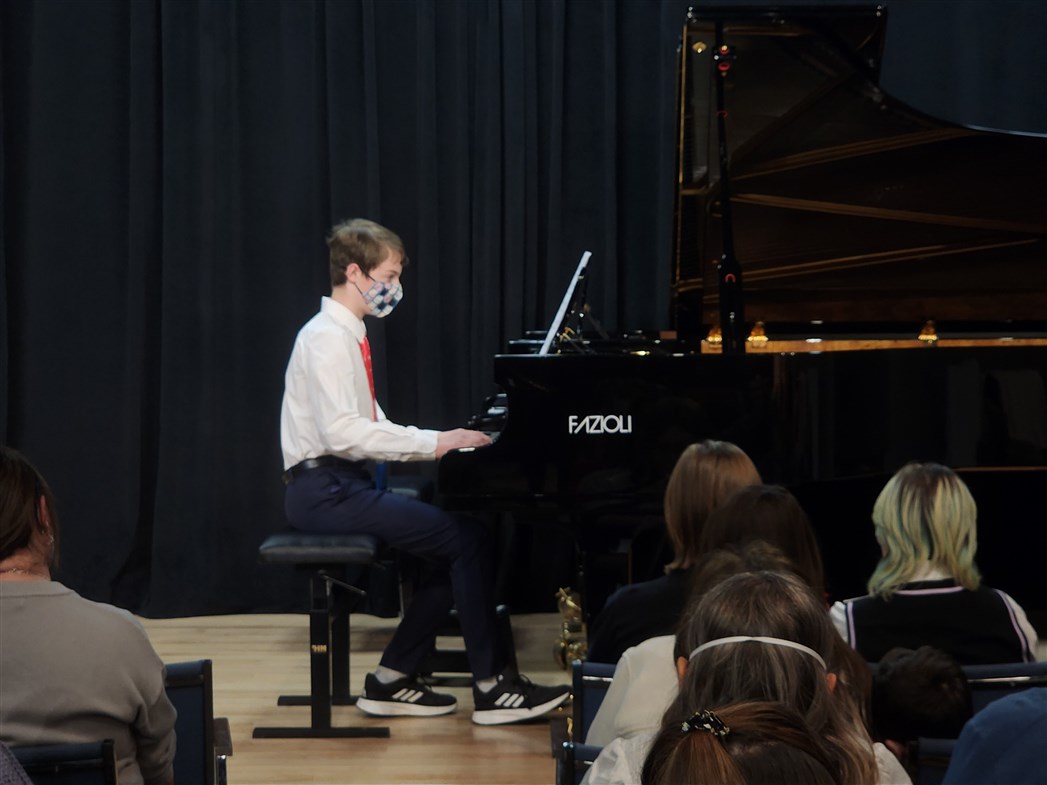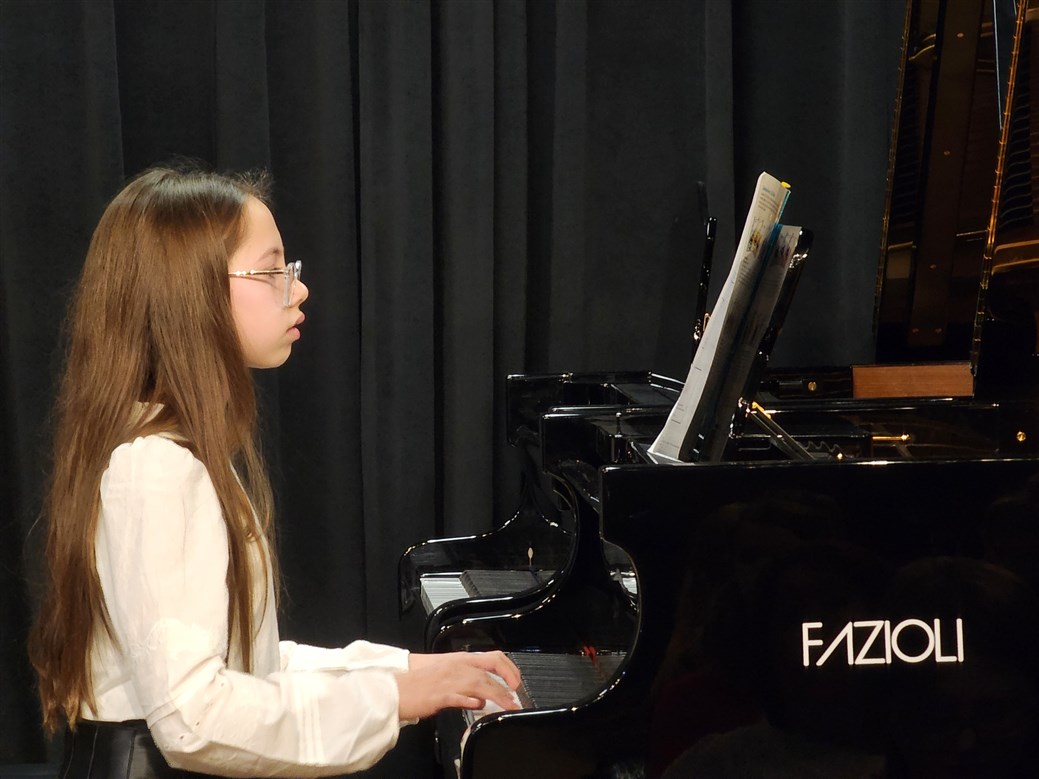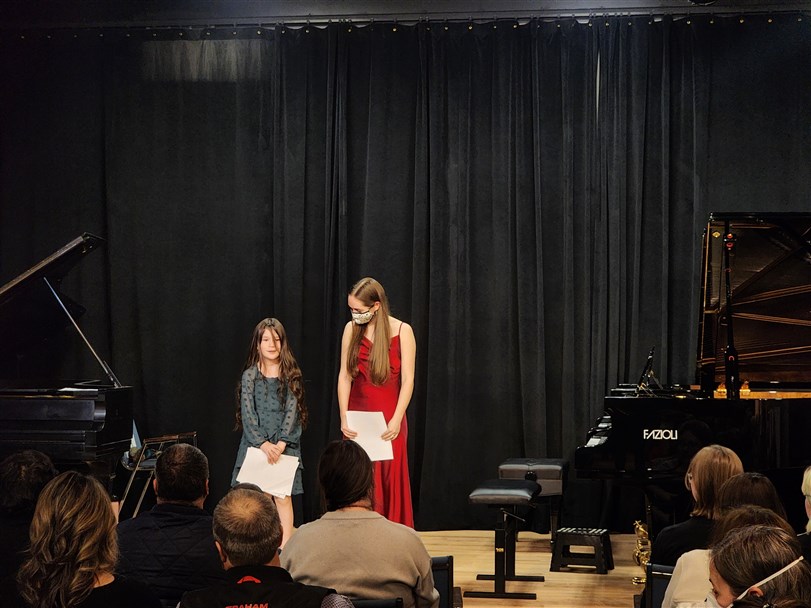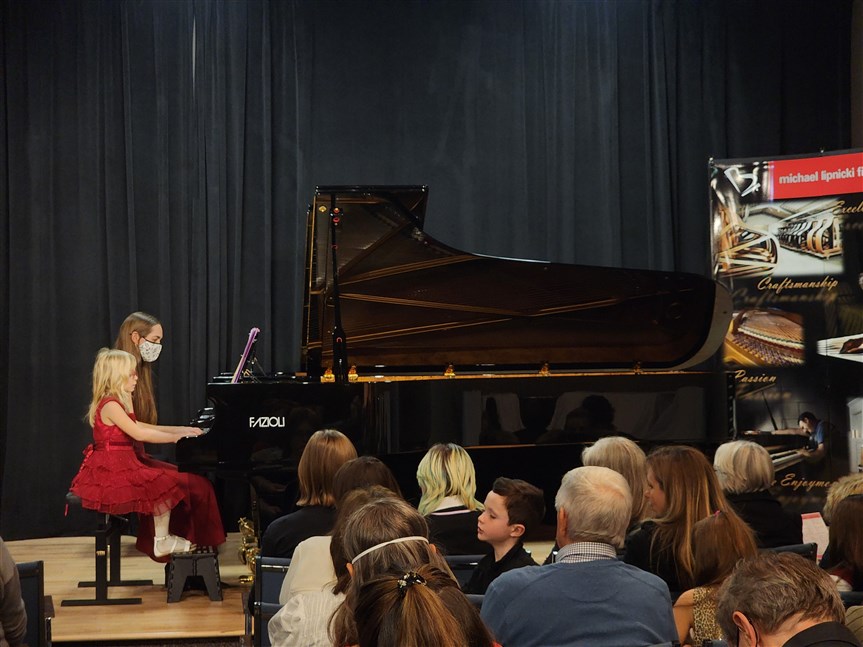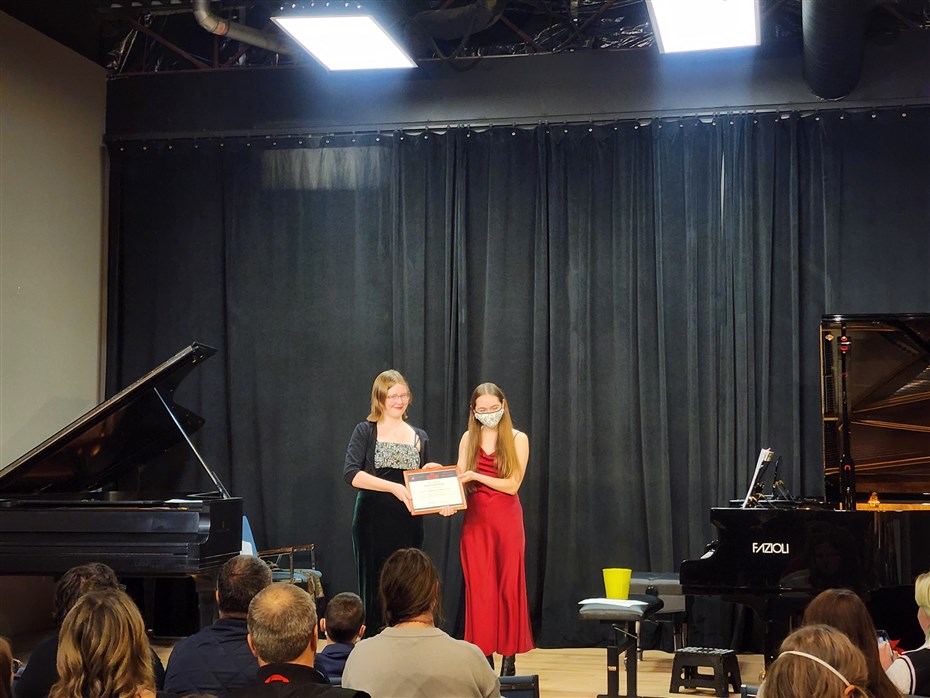 I'm looking forward to seeing everyone for our annual Bring A Parent Holiday Week! We've got a whole lot of fun planned, including rhythm cups, improv, composing, and more. It's the perfect way to send off 2022!
Kara
Congratulations to Maya!
Thursday, November 3, 2022 by Kara Myers | news
A huge congratulations to Maya for achieving First Class Honours with Distinction (91%) in her Conservatory Canada contemporary idioms exam last week!
Maya has worked incredibly hard over the last year, including continuing lessons over the summer, and her efforts paid off handsomely! Very few students achieve a First Class Honours with Distinction mark - mastering all the right notes and rhythms only gets you 80%. So 91% is a big accomplishment!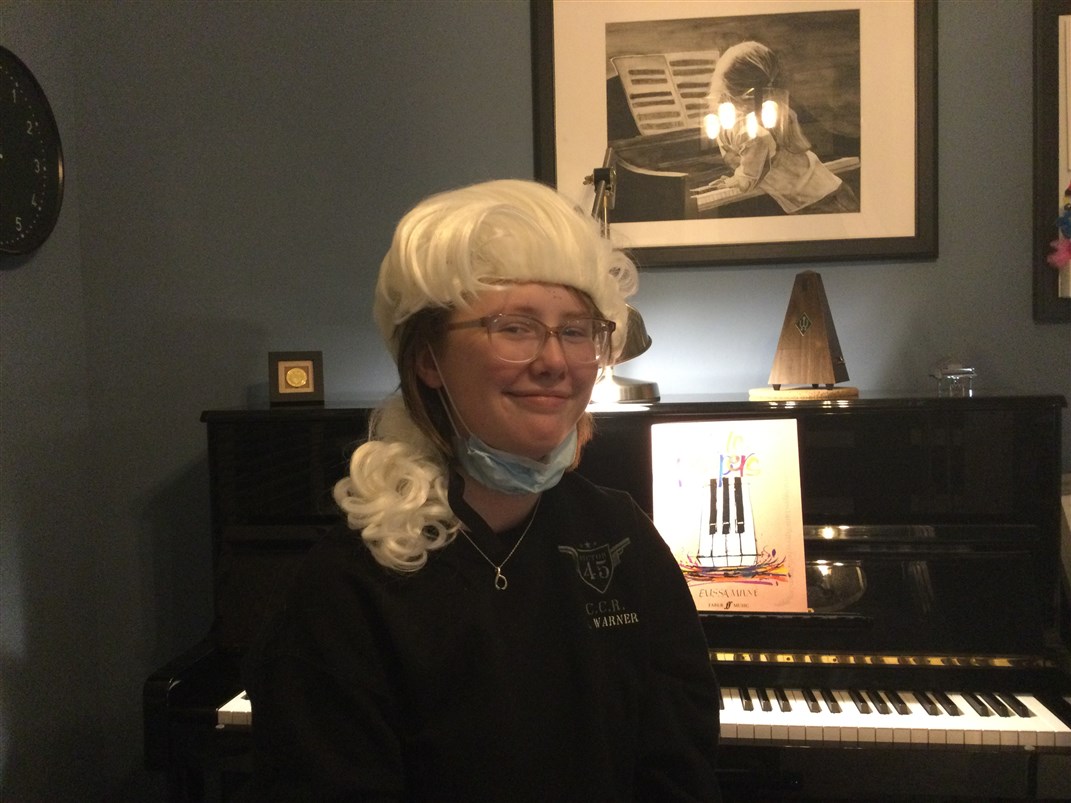 Maya poses wearing the Mozart wig for our Grand Tour of Mozart Practice Challenge!
Congratulations to Katalina!
Wednesday, September 28, 2022 by Kara Myers | challenges
A warm welcome back to everyone at FortePiano Studio! Every summer we hold a contest to keep students engaged with piano over the break, and this year Katalina is once again our winner!
Congrats Katalina! Enjoy your $10 Amazon gift card. 😀