Nestled in the foothills with a breathtaking view of the Rockies, FortePiano Studio
is located in Kara's home 2 km west of Turner Valley, AB.
Background & education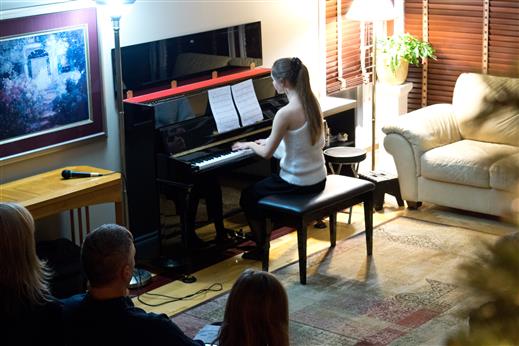 Teaching piano has been Kara's passion for over ten years, but it took her awhile to realize she could turn this passion into the amazing career that it is! After pursuing midwifery at Mount Royal University she turned to early childhood education, a field in which she worked first as an infant and toddler caregiver and later as a preschool teacher. But the piano kept pulling her back, and in 2016 FortePiano Studio was born. The variety of ages and levels that a piano teacher encounters (she's taught students from beginner to Level 9, from ages 2 to 77!) is a challenge she thrives on meeting.
Since turning to piano full-time Kara has received:
First Class Honors with Distinction for Level 10 Piano and Level 10 Theory

First Class Honors with Distinction for an ARCT in Elementary Pedagogy (teaching levels beginner through level four)

First Class Honors with Distinction for an ARCT in Intermediate Pedagogy (teaching levels five through eight)
This year, she is working independently towards completing RCM's ARCT in Advanced Pedagogy.
The recipient of scholarships in piano performance, harmony, and pedagogy, Kara has also worked as an accompanist for the Diamond Valley Singers, and currently acts as the extended executive for the local chapter of the Alberta Piano Teachers Association.
Vision
The ability to create music is an incredible gift that speaks across language, age, and experience.
Kara's lessons are not limited to what's on the page but explore all the domains of music, including improvisation, composition, playing by ear, lead sheets, and chording. Students get up to move and sing with activities inspired by Kodaly, Dalcroze, eurhythmics, and Music Learning Theory. Theory is taught through colorful and zany off-the-bench games, iPad apps like GarageBand and Flashnote Derby, analysis of current repertoire, and composition projects, as well as tr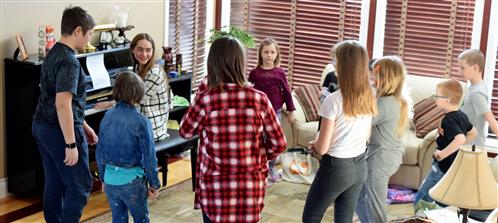 aditional workbooks. As a strong believer in the importance of good technique right from the beginning, Kara's teaching is influenced by her medical background in anatomy and physiology as well as by music courses she has taken with Andover Educator Michele Wheatley-Brown in body mapping. Her students enjoy a broad palette of repertoire choices, from blues and jazz to Classical to pop to contemporary, and she enjoys finding music to inspire them with.
Most importantly, Kara appreciates and celebrates the individuality of each of her students. Where learning stalls, she alters her approach. It is her goal to establish a strong musical foundation in her students, and to inspire them with a love of music that they will carry forever.
Kara loves teaching piano and would delight in the opportunity to work with you or your child!
Have any questions or comments? Contact Kara using the form below.