Check out what's happening at FortePiano Studio!
Congratulations to Maya!
Thursday, November 3, 2022 by Kara Myers | news
A huge congratulations to Maya for achieving First Class Honours with Distinction (91%) in her Conservatory Canada contemporary idioms exam last week!
Maya has worked incredibly hard over the last year, including continuing lessons over the summer, and her efforts paid off handsomely! Very few students achieve a First Class Honours with Distinction mark - mastering all the right notes and rhythms only gets you 80%. So 91% is a big accomplishment!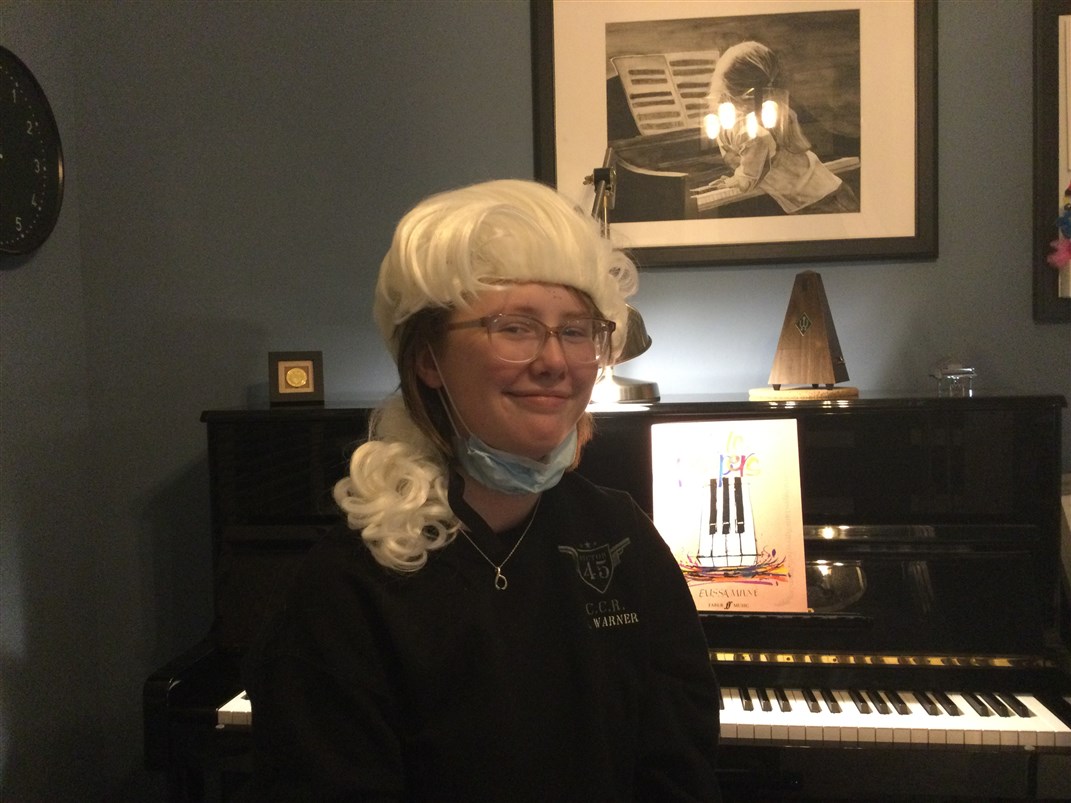 Maya poses wearing the Mozart wig for our Grand Tour of Mozart Practice Challenge!