Blog
Check out what's happening at FortePiano Studio!
Together We're Not Alone: 2020 YouTube Recital Winners List!
Saturday, April 18, 2020 by Kara Myers | challenges
This year's YouTube Recital coincided with the necessity of social distancing due to the covid-19 pandemic. In a world when it's dangerous to come together to share music, writing music and sharing it online like this was a wonderful way to remind each other that we're not alone! Each student composed, notated, and recorded an original piece, then watched the playlist and voted for their favorites. The compositions that received top votes are featured below.
Level 1 Compositions were notated using finger numbers on black keys or the whole tone scale. Danae's "Reading and Writing" and Daniel's "Sleeping Dreams" tied for third place, Shiloh's "A Leprechaun Lives in Ireland" and Katalina's "Jeffe" tied for second, and Jonah's "BB8" (video below) came in first!
Level 2 Compositions were notated on the treble staff with the left hand accompanying in parallel motion or with simple chords. Abby's "Slow Sloth" came in third place, Yuna's "Playful Bino" came in second, and Frankee's "Jumping on the Trampoline" (below) came in first!
Level 3 Compositions were notated on the treble staff with the left hand accompanying using advanced chord patterns, including waltz, boogie woogie, Alberti bass, and stride bass. Michael's "Alberti Bass" came in third place, Maya's "Blues" came in second, and Calie's "Quarantine Blues" and Charles' "Cobaka" (both below) tied for first!
Congrats to our winners, and thanks to everyone who participated!
March News & Highlights!
Friday, March 13, 2020 by Kara Myers | news
Wow, it's been a busy couple months! We've had five group classes, completed the annual Morning Practice Challenge (scroll down for the winner list!), welcomed three new students - Diane, Danae, and Livy - and are halfway through preparing for our YouTube recital! Everyone has been composing an original piece based on two rhythmic motives and a scale of their choice. After notating their compositions, students are practicing them until they're ready to record, hopefully in the next couple weeks!
Congratulations to Livy, winner of our Morning Practice Challenge, who practiced a total of 292 morning minutes in one week! Runners-up were: Frankee (250 min), Abby (185 min), Audrey (158 min), Shiloh (152 min), Arya (148 min), Calie (115 min), and Danae (71 min). I'm so proud of all of you!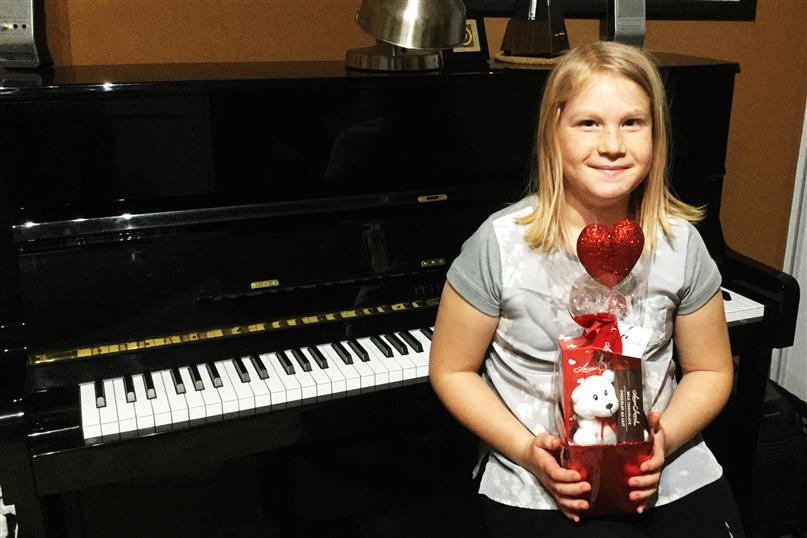 Lastly, parents, keep an eye out for your child's annual piano progress report. I've finished writing them and will send out next week. Parent-teacher interviews will follow the week of the 23rd-27th. Look forward to chatting with you then!
December News and Highlights
Saturday, December 21, 2019 by Kara Myers | news
Congratulations to everyone who participated in our Holiday Grooves Concert! You all worked so hard to prepare and I couldn't be more proud of you!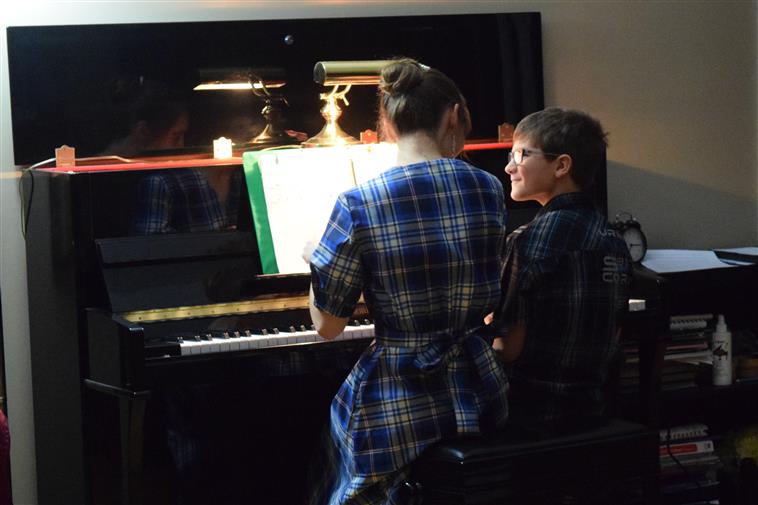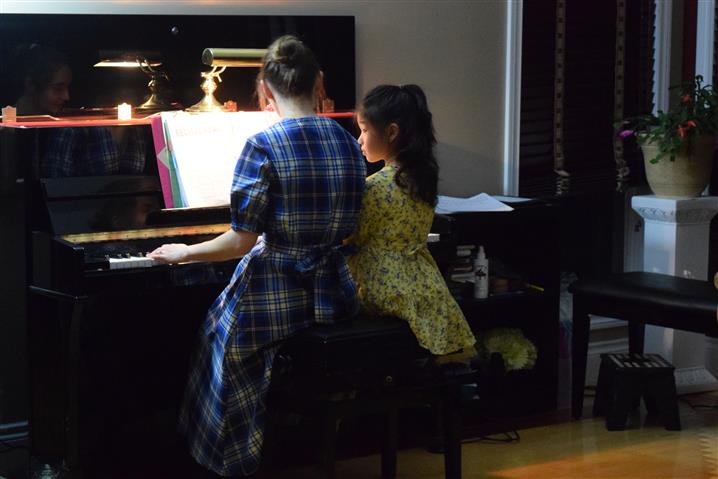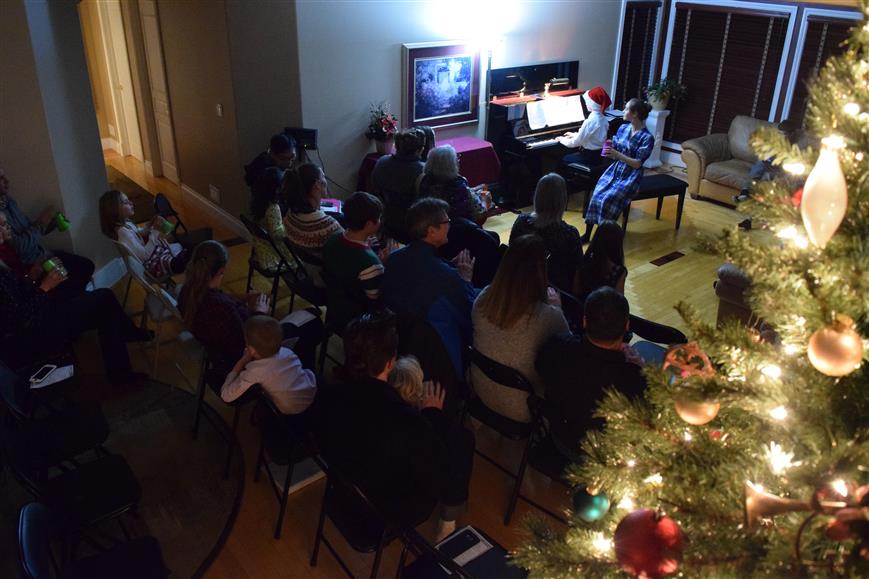 Also thanks to all the parents (and one grandparent!) who joined us for Bring A Parent Week! We had a lot of fun improvising, playing theory games, sight reading Christmas carols, cup tapping, and composing. We also challenged the parents to name five traditional holiday carols, and they came through with flying colors! The winners who named five out of five carols correctly are:
Team Evan and Sarah;
Team Charles, Joanne, and Ian;
Team Calie and Diane; and
Team Michael
Lastly, a warm welcome to new student Aria! We look forward to sharing our love of music with you in the coming year. 😊
Have a wonderful holiday everyone, and I'll see you in 2020!