Blog
Check out what's happening at FortePiano Studio!
December news and highlights!
Friday, December 18, 2020 by Kara Myers | news
Hi everyone,
Thanks to our performers and audience for putting on a great show over Zoom in our "Not-So-Silent Night" Zoom Piano Recital on Monday. It wasn't totally without technical hiccups, so thank you for your patience and your enthusiasm in making our second Zoom recital a great success!
Also thank you to all the parents who tuned in to our last lessons of 2020 to make music and play games with their kids. I hope you had as much fun as I did! Speaking of which, the winners of our 2020 Holiday Name That Tune! contest were:
Team Charles and Joanne
Team Abby and Deidre
Team Jesse and Sarah
Team Calie and Alana
Amidst all the craziness that 2020 brought, I would again like to thank all my amazing students and parents for their passion for music, commitment to learning, generosity of spirit, and support.
Here's wishing everyone a very Merry Christmas and a Happy New Year!
Kara
November news & highlights!
Tuesday, November 3, 2020 by Kara Myers | news
Hi everyone,
A quick peek at what we're up to at FortePiano Studio:
One week to go on our Quest of Bach Challenge! So far we have 7 kids sitting at the top of the challenge board: Abby, Evan, Jesse, Katalina, Kent, and Wesley. The winner will be announced on Saturday, November 14, so keep an eye out for that!


A warm welcome to new students Isabella C., Isabella P., Julianna, and Ronald. Thank you for giving me the opportunity to teach you!


For the first time ever, FortePiano Studio will be sharing their holiday recital with a local senior's home! Each family can also invite three guests to cheer on their child(ren)! We'll be encouraging audience participation in the comments tab on Zoom.


Lastly, I'm excited to announce that I was awarded APTA's 2020 History Scholarship last month for receiving 99% on my ARCT History exam in August 2019!
Have a great week everyone!
Kara
Congrats to Katalina!
Tuesday, September 29, 2020 by Kara Myers | Uncategorized
Hi everyone,
What a beautiful September we've been having! With all the craziness in the world right now, I am so thankful for brilliant yellow leaves and luminous red sunsets.
We're into our third week of the Quest of Bach Challenge! So far students have learned (or are learning) a piece of their choice by Bach and listened to Brandenburg Concerto No. 3. This week: figuring out a song by ear that starts with a weak beat, a favorite compositional device of Bach's. Stay tuned for more updates!
Congrats Katalina, winner of the Summer Practice Challenge two years in a row!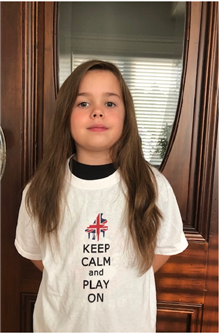 On a separate note (ha), another student surprised me a couple weeks ago with an incredible creation he had worked on over the summer: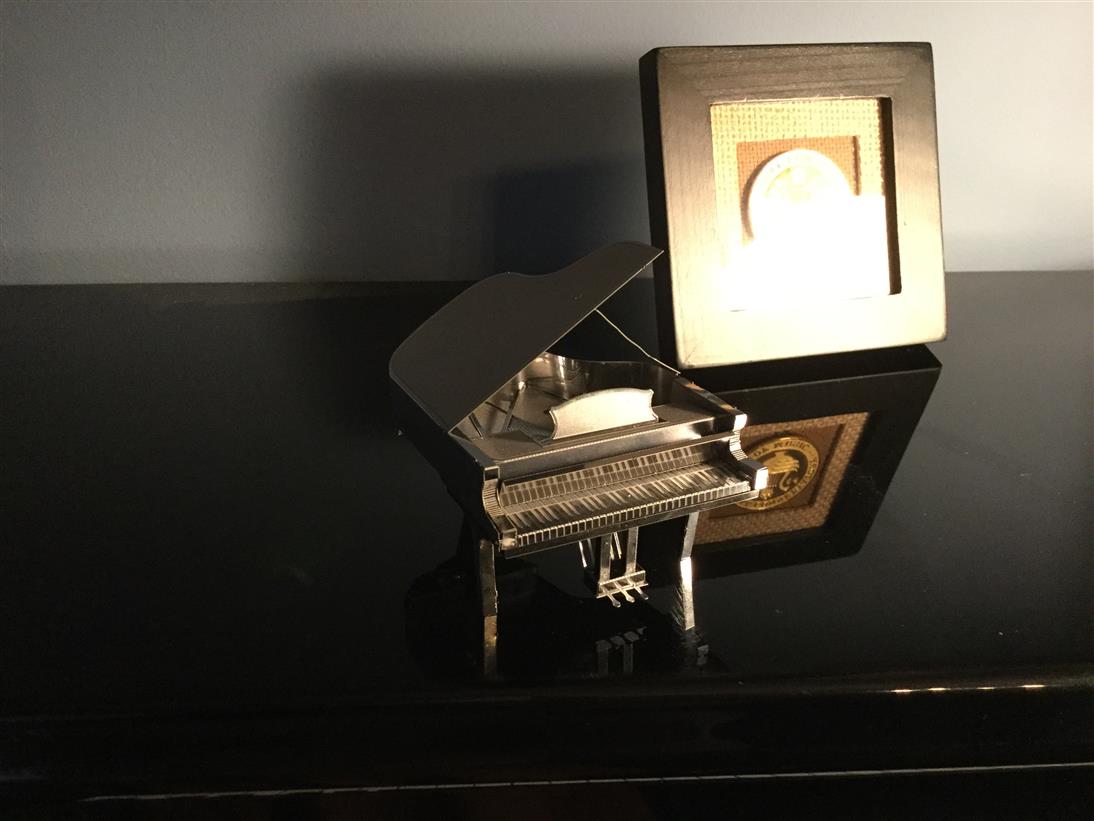 It's a miniature grand piano, made out of metal! The detailing of the strings and keys is extraordinary. Thanks for sharing, Charlie!
Coming up soon at FortePiano Studio: our annual piano parent workshop! More details to come next week. 😊