Blog
Check out what's happening at FortePiano Studio!
December News and Highlights
Saturday, December 21, 2019 by Kara Moore | news
Congratulations to everyone who participated in our Holiday Grooves Concert! You all worked so hard to prepare and I couldn't be more proud of you!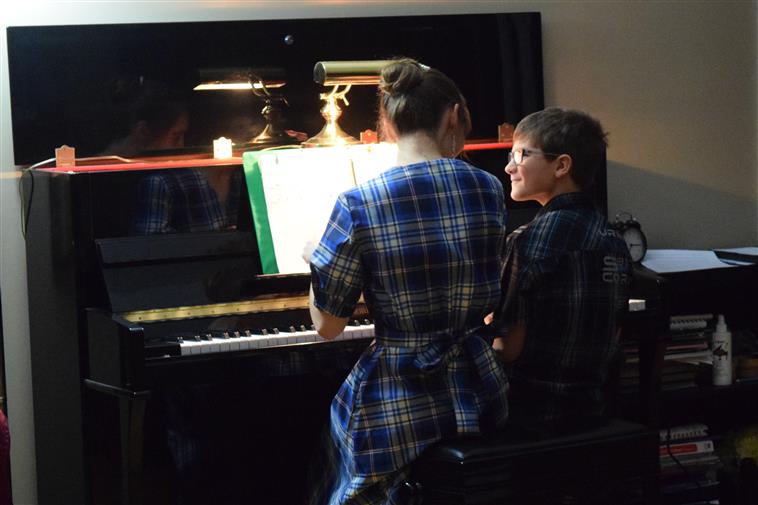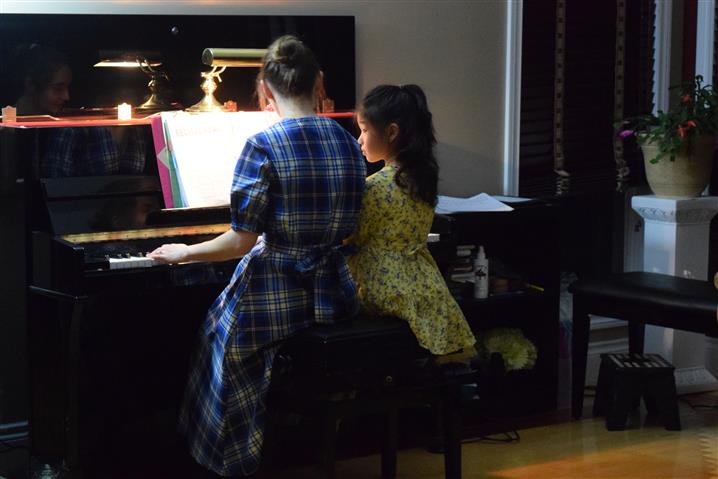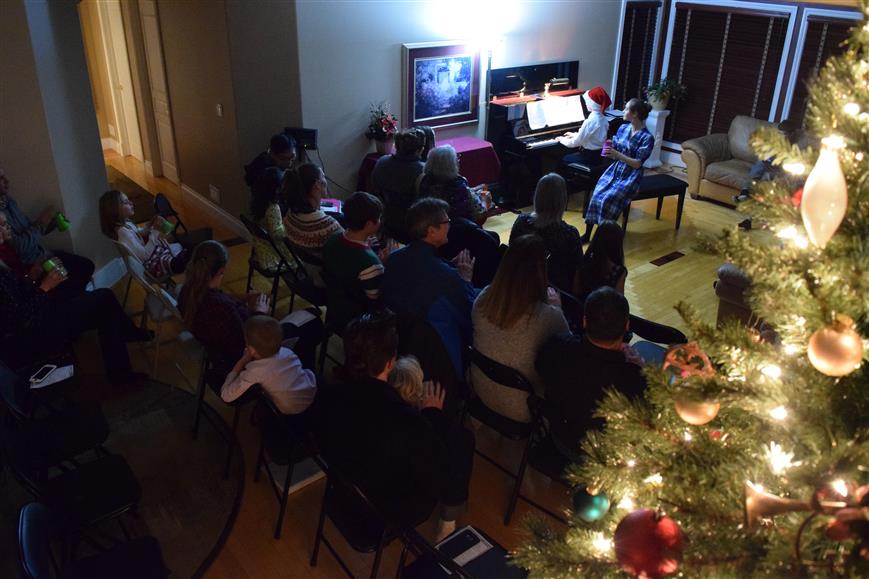 Also thanks to all the parents (and one grandparent!) who joined us for Bring A Parent Week! We had a lot of fun improvising, playing theory games, sight reading Christmas carols, cup tapping, and composing. We also challenged the parents to name five traditional holiday carols, and they came through with flying colors! The winners who named five out of five carols correctly are:
Team Evan and Sarah;
Team Charles, Joanne, and Ian;
Team Calie and Diane; and
Team Michael
Lastly, a warm welcome to new student Aria! We look forward to sharing our love of music with you in the coming year. 😊
Have a wonderful holiday everyone, and I'll see you in 2020!
October News and Highlights!
Tuesday, October 15, 2019 by Kara Moore | news
Hope everyone had a wonderful Thanksgiving! I am personally very thankful to have such an amazing group of families in my studio...it is an incredible privilege to be able to share my love of music with you and your children. Thank you for giving me that opportunity.
A warm welcome to new student Jonah! Your enthusiasm for creating music is infectious, I've had a blast working with you so far!
Thank you to all the parents who attended the 2019 "How to Get the Most for Your Child in Piano" workshop on Saturday the 5th and sent back your comments...I'm so glad you found it helpful!
In Heather Pfeil's words,"I personally found, being with you for this workshop, gave me great insight into your mode of teaching, and your passion for what you do, and your music. [My husband] Gerald enjoyed meeting you and understanding your expectations. We both liked meeting the other new parents, and listening to their stories. All in all I commend you for taking the time and putting together and hosting a very informative workshop, thank you. The workshop is an awesome idea, and [I] would recommend all parents participate, as it certainly gives you, as a parent a toolbox of great ideas on how to encourage your child to be a great student, and you to be a supportive parent, in a very positive way."
Also, we are currently wrapping up our four-week Pirate Challenge. Congratulations to everyone who completed the challenge in the allotted month: Abby, Arya, Audrey, Daniel, Evan, Jesse, Katalina, Shiloh, Wesley, and Yuna! I especially enjoyed hearing your original pirate compositions and improvisations...take a listen to a couple of my favorites below!
September News and Highlights!
Friday, September 13, 2019 by Kara Moore | news
Hi everyone and welcome to the new term! A particular welcome to new students Hannah, Jacob, and Wesley. I'm so excited to have the opportunity to explore music with you!
Kudos to everyone who participated in the 2019 Summer Quest Challenge! A shout out to runners-up Audrey, Arya, Calie, Michael, and Yuna, and a special congrats to Katalina, our winner! As a reward for her efforts, Katalina received a $10 iTunes card towards a music app of her choice.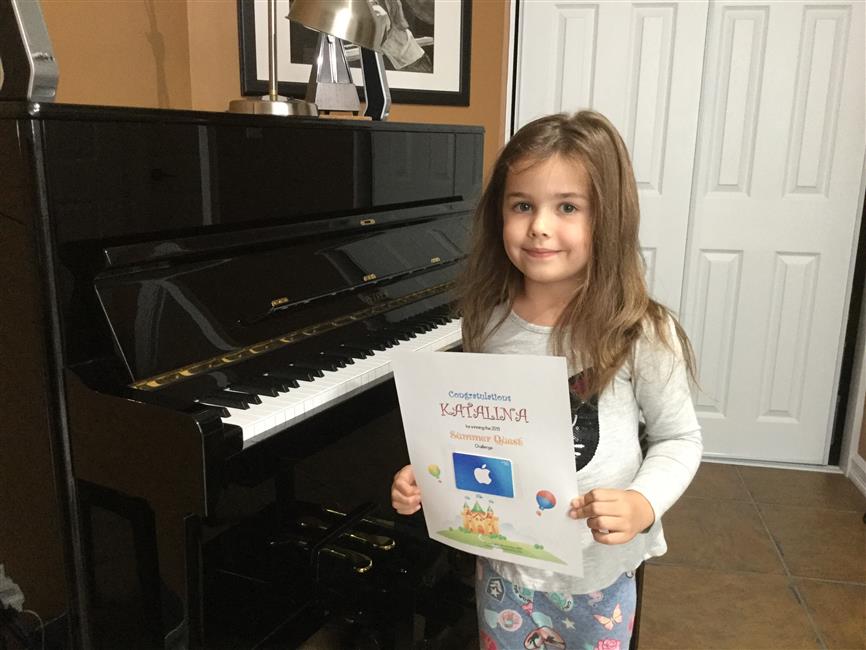 Speaking of practice challenges, We're starting off the new term with a Pirate Practice Challenge, so keep an eye out for treasure maps coming home...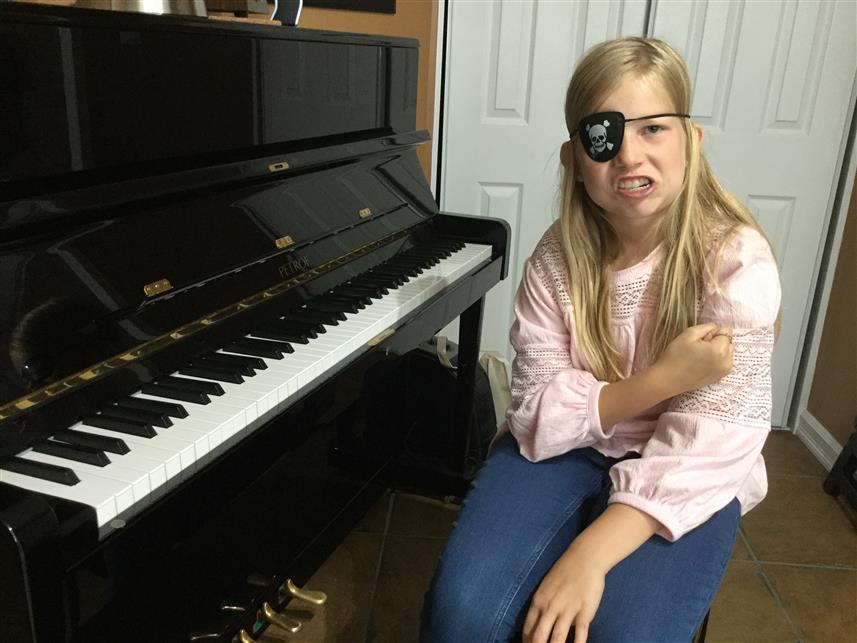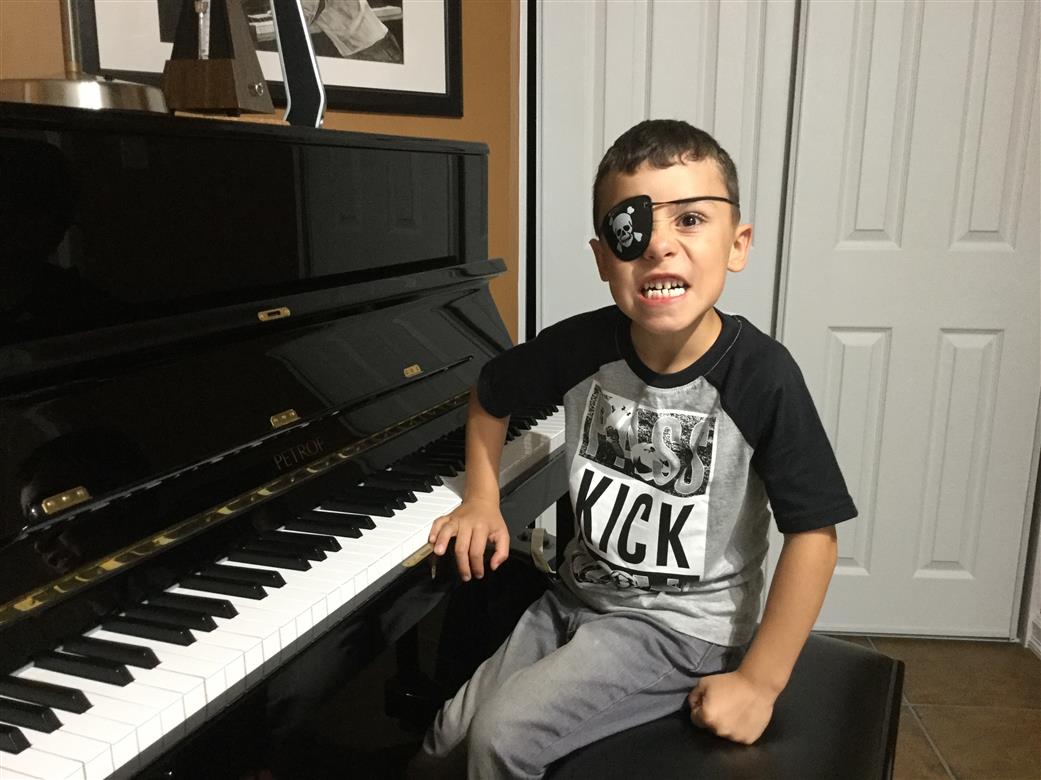 On a personal note, I'm honored to share that I received First Class Honors with Distinction for my Intermediate Pedagogy and ARCT History exams this spring/summer, as well as two scholarships from the Alberta Piano Teachers Association. I've decided to take a small break from school this fall, but plan to continue to work towards my advanced pedagogy independently...at least for now!