Blog
Check out what's happening at FortePiano Studio!
Welcome back!
Saturday, September 11, 2021 by Kara Myers | news
Well, it's been a couple weeks since we started back at FortePiano Studio, and after the usual small bumps as we all adjust to getting back into routine, everything seems to be running beautifully! We're working through new repertoire while reviewing old concepts, goofing around with our new fun pointer pals (see below!), making goals for what we hope to accomplish this year, and setting good practice habits.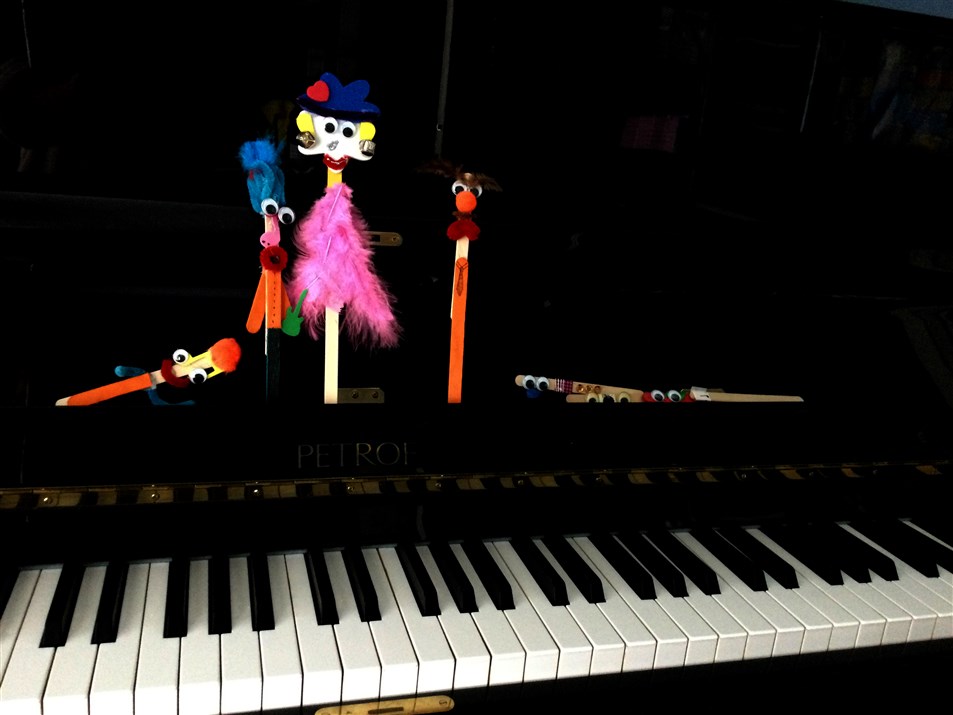 The cool ones were made by my very creative hubby Ben. The boring ones are mine. ;P
This year, our focus will be on two very important things: the beat (a tricky thing to define and even trickier to master), and effective weekly goal-setting. We've already started on both, and parents, watch for an email with more info!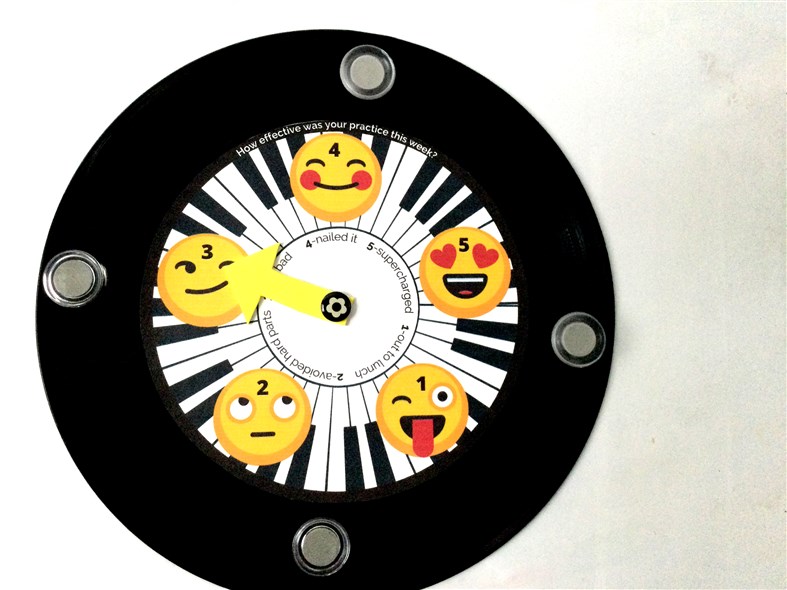 Each week, students give me a self-assessed ranking from 1-5 based on how focused they were in their practices. At the end of the lesson, I also award them a ranking based on how well they achieved their goals from last week. The rankings are: 1=out to lunch (had fun but didn't do the work), 2=avoided hard parts, 3=not bad, 4=nailed it, and 5=supercharged.
Speaking of goal-setting, yesterday's group class put the power of effective practice habits to the test! After creating weekly practice schedules, we used the 3x in a row strategy to memorize music terms, then the "starting with small bites" strategy in a fiercely competitive game of mini-golf! Lastly we listened to Ms. Kara botch "Twinkle Twinkle Little Star" and helped her figure out how to correct her mistakes, all before tallying up our points and announcing the Gold, Silver, and Bronze medalists!
One last announcement on the topic of practice: a big round of applause to Katalina, who my goodness has once again won our Summer Practice Challenge! Katalina won a $10 iTunes gift card, which she can use to purchase a music-themed app (perhaps ReadRhythm, an app I'm going to be talking lots about this year!).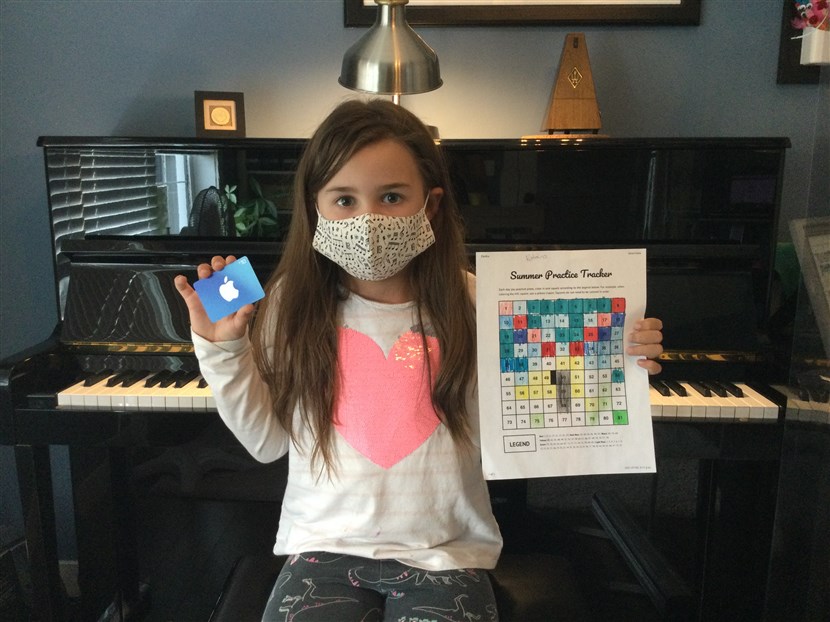 Katalina's our Summer Challenge winner 3 years running!
Great job also to Jesse, who not only gave Katalina a run for her money this summer, but also learned and personally arranged the meme song "Coffin Dance" on his own (below). Also congrats to Evan, our other runner-up!
It makes me beyond happy when students learn stuff for the love of it!
December news and highlights!
Friday, December 18, 2020 by Kara Myers | news
Hi everyone,
Thanks to our performers and audience for putting on a great show over Zoom in our "Not-So-Silent Night" Zoom Piano Recital on Monday. It wasn't totally without technical hiccups, so thank you for your patience and your enthusiasm in making our second Zoom recital a great success!
Also thank you to all the parents who tuned in to our last lessons of 2020 to make music and play games with their kids. I hope you had as much fun as I did! Speaking of which, the winners of our 2020 Holiday Name That Tune! contest were:
Team Charles and Joanne
Team Abby and Deidre
Team Jesse and Sarah
Team Calie and Alana
Amidst all the craziness that 2020 brought, I would again like to thank all my amazing students and parents for their passion for music, commitment to learning, generosity of spirit, and support.
Here's wishing everyone a very Merry Christmas and a Happy New Year!
Kara
November news & highlights!
Tuesday, November 3, 2020 by Kara Myers | news
Hi everyone,
A quick peek at what we're up to at FortePiano Studio:
One week to go on our Quest of Bach Challenge! So far we have 7 kids sitting at the top of the challenge board: Abby, Evan, Jesse, Katalina, Kent, and Wesley. The winner will be announced on Saturday, November 14, so keep an eye out for that!


A warm welcome to new students Isabella C., Isabella P., Julianna, and Ronald. Thank you for giving me the opportunity to teach you!


For the first time ever, FortePiano Studio will be sharing their holiday recital with a local senior's home! Each family can also invite three guests to cheer on their child(ren)! We'll be encouraging audience participation in the comments tab on Zoom.


Lastly, I'm excited to announce that I was awarded APTA's 2020 History Scholarship last month for receiving 99% on my ARCT History exam in August 2019!
Have a great week everyone!
Kara