Blog
Check out what's happening at FortePiano Studio!
November news & highlights!
Tuesday, November 3, 2020 by Kara Myers | news
Hi everyone,
A quick peek at what we're up to at FortePiano Studio:
One week to go on our Quest of Bach Challenge!

So far we have 7 kids sitting at the top of the challenge board: Abby, Evan, Jesse, Katalina, Kent, and Wesley. The winner will be announced on Saturday, November 14, so keep an eye out for that!


A warm welcome to

new students Isabella C., Isabella P., Julianna, and Ronald

. Thank you for giving me the opportunity to teach you!


For the first time ever, FortePiano Studio will be sharing their

holiday recital with a local senior's home

! Each family can also invite three guests to cheer on their child(ren)! We'll be encouraging audience participation in the comments tab on Zoom.


Lastly, I'm excited to announce that I was awarded

APTA's 2020 History Scholarship

last month for receiving 99% on my ARCT History exam in August 2019!
Have a great week everyone!
Kara
September News and Highlights!
Friday, September 11, 2020 by Kara Myers | news
Welcome back to piano! We're into our second week into lessons and adjusting to the new routines of Zoom lessons, masks, physical distancing, hand sanitizing, and lots of cleaning! Change is always hard to get used to, and I appreciate everyone's patience with the barrage of emails, technical adjustments, and hygiene measures.
A big welcome to new students Cathy, Fallon, Kent, Mac, Reese, Willow, and Zephyr! I'm so excited to share your musical journey with you. 😊
This coming week, we're starting our first practice challenge of the year! The Quest of Bach Challenge will unfold over the next two months, each week presenting a new musical challenge as participants trace Bach's legendary journey from Arnstadt to Lubeck. Students who complete the challenge in 8 weeks will be put in a draw for a $5 gift certificate to a local ice cream shop! More details coming...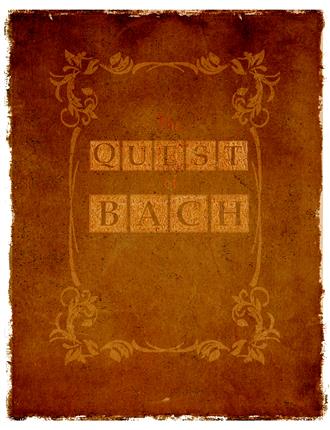 What's New and Exciting at FortePiano Studio This Fall!
Sunday, August 16, 2020 by Kara Myers | news
Hi piano students and parents,
Thanks for your amazing flexibility and support as we navigate these unprecedented waters of covid-19! I've heard back from almost everyone on their online/in-person/blended preferences, but if you haven't already, please send me a quick email to let me know which you'd prefer.
The majority of you are picking blended, which I'm really excited to try. As you might imagine, prepping for this fall has been crazy, between physically moving my studio; sourcing in-person hygiene and protective equipment; researching, ordering, and setting up new-and-improved online lesson technology; and upgrading my music library to include a copy of nearly every book owned by every student. But I'm super stoked to be able to bring you guys the very best that piano during covid has to offer!
Here are the upgrades you can look forward to if/when you or your has an online lesson this year!
Zoom platform:

Login to each lesson conveniently using your account on My Music Staff.
Gives the option for optimized sound transmission through the enablement of original sound (tutorial to come).
Allows screen sharing of apps for ear training, improv, technique, and theory, annotation, whiteboard marking, displaying multiple camera angles, and more!

High-definition Logitech webcam with mic: speaking of multiple camera angles, my new webcam is being shipped as we speak! From now on I'll be conducting remote lessons via my laptop and webcam, with my iPad connected as a second overhead camera.
Classroom Maestro: Basically, I hook up new keyboard up to my laptop, and it displays the exact notes on the keyboard that I'm playing, plus shows them written on the staff. Great for online rote teaching, theory activities, scales, chords, and more!
If/when you come in-person, my new, larger studio now features:
A digital piano: great for MIDI composition, playing with a harpsichord sound (the primary keyboard instrument in the Baroque era), duet playing, and more!
A challenge board: a groundbreaking motivational tool for students of all ages and levels! "Gamifies" structured learning of scales, chords, note names, memorization, and more!
Whether online or in-person, young students can get excited about a variety of challenges and projects this upcoming year, including:
Retrace Bach's iconic and history-altering 400-km trek on foot from Arnstadt to Lubeck, participating in technique, ear training, composition, music history, and other challenges along the way!
Starting September 2020!
Movie scores are the current-day operas. Discover how every piece of music can be categorized as a song, dance, story, or painting, then use your newfound knowledge to compose your very own soundtrack!
Starting February 2021!
For those of you who were asking, a finalized fall schedule should be out in a day or two. There have been some slight tweaks, but nothing major. Piano will be starting on Monday, August 31.
Can't wait to see you then!
Kara